A statement fireplace can give a room the 'wow' factor. We began with the classroom element of the workshop, introducing the basic principles of the thermal mass stove and the transference of heat. I found this cute wire rack at Ross for $12.99. It holds our towels leaving room for bathroom supplies under the sink.
Oh, and the new interior design job is going VERY well. It has primer already in it. I chose a couple accent walls, and started painting. We installed a stone facade over the stove, to help it blend in with the original stonework of the fireplace and chimney.
The paint will get bumped and this helps keep the paint from chipping off the wall. After this, we installed new metal doors for the firebox and white oven, built for us by a local metalworker. When you first shared pictures of your mantel makeover some time ago, I was blown away and kind of intimidated at the same time.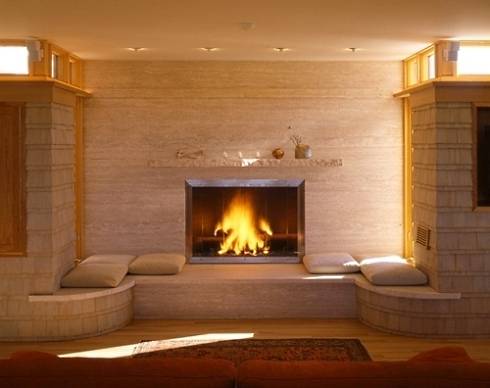 Below you can see the photos of the finished thermal mass stove. For the sides, I just smoothed some caulk directly on and painted a straight line after the fact. Taping off the edges helped to keep the caulk line clean. To begin with my husband and I do not like brass, light pink, flower curtains, and the lack of personality in our trailer.
The inside of the firebox will be painted with black, heat resistant paint sometime before winter arrives :). You can find two more of our makeovers here and here Please feel free to ask me any questions in the comments section and I will do my best to answer them.