Creating beautiful things… repurposing vintage & found items-transforming them & combining them to create beautiful new pieces. I love that with the added space, our table isn't right up by the window anymore. In preparation, I am getting jigs and workflow set for the big job. I busied myself with some cabinet issues, and burning flooring until they left at 4. Then I installed new underlayment and had a beverage.
Light English sycamore and maple trimming that is dark play nicely in the custom cabinetry, making a natural although dramatic balance. I needed to make new filler pieces, but when I dropped the rock back down, you could never tell what happened! GREAT great age for Miss Addie B. she just started randomly talking constantly about a boy from her school in her neighboring class- Brady.
Because I wasn't concerned about the doors, they would be replaced anyway, I got a sturdy cabinet that fit the size needed. The cabinet maker suggested we use big drawers like the ones below to store all the everyday dishes that we unload 1-2 times a day from our dishwasher.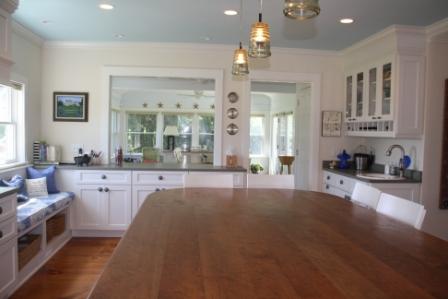 Aug 10 – finished sanding the doors for first four cabinets. After installing the range, I saw I couldn't get the drawers open! They want to make sure that they are always one step ahead over their competitors when it comes to parking management. Floors are done, appliances are in. I have a working kitchen.
I'll use the 'ladder' support for base cabs to make it a little easier to keep them all level in this older house. My husband is very visual, so he wanted to see a sample, just like my clients do, of what I planned on doing. I got a little carried away looking at the home center brochures and the wife brought me back to reality.