Creating beautiful things… repurposing vintage & found items-transforming them & combining them to create beautiful new pieces. It's just personal preference people, if you love your microwave, good for you! We didn't push it and then she started bringing drawings for the baby home from school and in second week started wanting to hold and touch her more. I did some negotiating with various contractors and got the price down.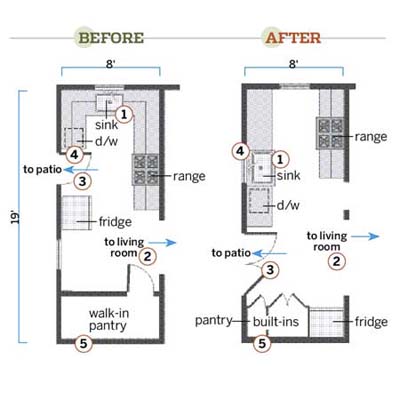 Here's a better view of peninsula that looks out into the family room (but after the wood plank tile floors went in.) Later we removed these cabinets, cut down the pony wall, and patched the tile floor underneath so that the new cabinets and dishwasher sat on the same tile, more on that next week.
These were our cabinet doors…So we took all the doors and drawers off, and did the same thing to them. We ended up using one you could mount on a stand like a table saw would be. It was so easy to just slide the piece along the blade, and wa-la! So we looked into using reclaimed wood on the counters.
The cabinets were your basic orangey oak, laminate counters, florescent lights, linoleum flooring, an some really bad tile back splash. By the time I got to the sink area, I was pulling off the drywall in chunks. BEFORE: Plenty of darkness: dark cabinets, dark counters.
But when we started the kitchen project the next week, it became his favorite tool. I knew I was going to be painting the cabinet so it didn't matter what it looked like. I ended up rebuilding three cabinets and doors, had to deal with a wall shaped like a bow, but after a week of that I finally got these two wall assemblies installed – South and East.